HOW TO OPEN A MARIJUANA DISPENSARY IN MICHIGAN

Opening a CannaBusiness in Michigan is a demanding process that requires adherence to a number of rules and regulations. The Michigan Department of Licensing and Regulatory Affairs operates a stringent application process and the marijuana industry is generally a highly regulated industry. Obtaining a marijuana dispensary license from the State of Michigan requires a lot of research and preparation. To get started, prospective CannaBusiness owners are advised to read through the regulations and determine what type of business they would like to have. It is next advised that business owners establish a business plan for licensing, as well as additional business plans that may be necessary depending on whether they are seeking financing, investors or partners.
Michigan Medical Marijuana Facilities Licensing Act (MMFLA)
Once establishing a business plan, CannaBusiness owners are required to obtain a state license pursuant to the Michigan Medical Marijuana Facilities Licensing Act (MMFLA). Before an applicant will be granted a state license, they must get permission from the city in which the dispensary will be located. This means that applicants must have selected the location for their new business before applying for the state license. As a result, it is advised that future Cannabus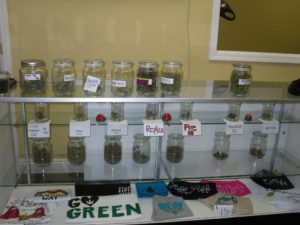 iness owners determine potential locations and investigate whether licensing is possible in the prospective cities or countries. Once a business owner has found the ideal location for their dispensary, they must obtain a license from the city. This will require an application, a site plan and, in some cases, a public hearing in order to win over city officials.
Upon achieving city approval, an applicant will continue on to apply for a state license under the MMFLA. In order to do so, applicants must show the MMFLA that they know how to run the CannaBusiness they are applying for. A number of documents and records must be submitted in order to meet the strict requirements. When the business owner receives their CannaBusiness license, they are required to maintain operations in a manner that is completely legal and compliant with Michigan's regulations. Hiring a CannaBusiness attorney can assist in the licensing process and ensuring business owners remain compliant once receiving their business license and beginning operations.
Prior to submitting applications to the department of Licensing and Regulatory Affairs it is important to consult with an attorney. When considering whether to open a marijuana related business in Michigan it is important to consult with an attorney to ensure compliance with the MMMA and MRTMA. Great Lakes Bay Legal Consulting, Attorney Nathan J. Collison can assist individuals and business with licensing applications and cannabusiness planing. Schedule a Consultation Today.
Attorney Nathan J. Collison is the 4th generation of his family to provide industry leading legal services in the Great Lakes Bay region, and Great Lakes Bay Legal Consulting continues that tradition. We build relationships based on your individual needs and goals. Our focus is on excellence, integrity, and you.